Swim Ontario Annual Conference & AGM
Friday September 22nd – Sunday September 24th, 2023 – Toronto Airport Marriott – 901 Dixon Rd. Toronto, ON
Please Download our App for the 2023 Swim Ontario Conference and AGM!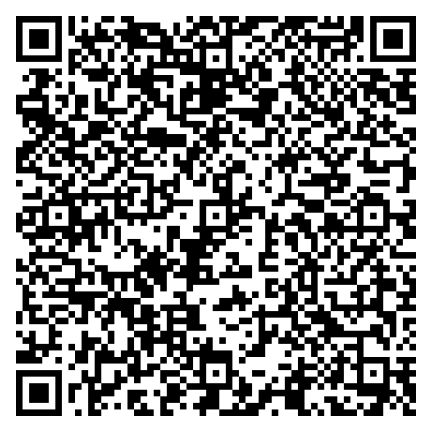 (App link)
AGM Information
The AGM will be held at Toronto Airport Marriott Hotel on Sunday September 24, 2023. Distribution of ballots is at 8am and AGM call to order at 9am.
Every member is reminded of the importance of having an effective presence at the Swim Ontario AGM. Each member is strongly encouraged to exercise their voting privilege rights as guaranteed in the Bylaws by selecting a Delegate to attend the AGM on its behalf. Members must complete the Delegate Registration form and submit by Monday September 18, 2023 at 11:59pm to declare the delegate that will be picking up the ballots at the AGM. Members can have more than one delegate in attendance at the AGM but they must declare who will be picking up the ballots.
Members must be affiliated for the 2023-24 season to receive voting privileges.
Proxy Voting
Section 3.16 of the Swim Ontario Bylaws governs Proxy Voting. The following is a summary provided for convenience.
Please refer to the section for the specific wording and governance. Should there be a discrepancy between this summary and section 3.16 of the bylaws, the bylaw document shall be considered the governing document.
Every Member entitled to vote at a meeting of the Members may by means of a proxy appoint a proxy holder as the Member's nominee to attend and act at the meeting in the manner, to the extent and with the authority conferred (shall comply with the directions of the Member who appointed the person as proxy), or to achieve quorum.
A proxy must include the full name of the proxy holder and be signed by an individual authorized to represent the Member giving the proxy.
Members must deliver proxies by either mail or electronic means to the Swim Ontario Head Office at least 48 hours, excluding weekends and holidays, before the AGM. - 9:00 am Friday September 22, 2023.
A Member may revoke a proxy by notifying the Secretary in writing at any time up to and including the last business day before the day of the meeting (Friday September 22, 2023) or, if the meeting is adjourned, of the continued meeting, at which the proxy is to be used.
A proxy holder may represent up to (3) Members at a particular meeting provided that the procedure for delivery of a proxy has been met.
**"Member" means any duly registered Club pursuant to the applicable membership policies and procedures of Swim Ontario that is in Good Standing
Conference Information!
Swim Ontario Annual Conference & AGM
Friday September 22nd – Sunday September 24th, 2023 – Toronto Airport Marriott – 901 Dixon Rd. Toronto, ON
REGISTRATION DEADLINE IS NOW CLOSED
Swim Ontario is pleased to provide an update on our 2023 conference line up of keynote speakers and presenters who are experts in coaching, community, club and performance sports development and pathways to leadership
KEY NOTE PRESENTERS
Brent Arckey has been a coach with the Sarasota Sharks since 2010. He has worked in various capacities in the swimming world from a novice coach to working with Olympians. He enjoys the development of athletes and helping them be the best they can be.
Brent is the coach of Ontario/Canadian swimmer Summer McIntosh who recently set multiple World and Junior World records at the 2023 Canadian Swimming Trials in Toronto. The Sarasota Sharks Swimming Team is a not for profit organization in partnership with the municipality.
Lisa Bentley was a math and computer science teacher for 7 years before making the shift to pursue a full-time career in sport in 1999.
Ultimately, Lisa raced for 20 years as a professional triathlete. She won 11 Ironman and 16 Ironman 70.3 races in spite of having Cystic Fibrosis. Lisa became one of Canada's best triathletes and was ranked top 5 in the world for over a decade. She had several top 5 finishes at the Ironman World Championships in Hawaii. She represented Canada on multiple National Teams and finished 6th at the Pan American Games in 1995. Now, she is a speaker, author of An Unlikely Champion, television commentator and coach.
Geneva Coulter became a member of the Canadian women's national sledge hockey team in 2010 and competed in the first ever International Paralympic Committee Ice Sledge Hockey Women's International Cup in 2014. She is a University of Alberta Kinesiology graduate with a major in adapted physical activity and continues to stay involved in para sport as a para hockey coach, where she works towards creating an inclusive sport environment for everyone. She believes that it is incredibly important for individuals of all abilities to be able to participate in sport and recreation opportunities and is able to support her vision in her position as Partnerships and Para Sport Development Coordinator for The Steadward Centre for Personal and Physical Achievement in Edmonton, Alberta. In this role she carries out collaborative initiatives and activities to build capacity in para sport and athlete development.
Shawna Lawson is the Co-Founder and Innovation Lead at Inclusive Experiences.
She is a non-disabled settler, mom, researcher, and innovator.
She is a change-maker at heart and skilled at applying human-centered and evidence-based approaches to inclusion and equity work. Shawna has a knack for knowledge translation, meaningful engagement, and systems change.
Her relationship to disability justice became more personal in 2019, when her eldest son, Charlie was born blind. Shawna holds a Master of Arts degree in Kinesiology from the University of British Columbia (under Dr. Brian Wilson), and a Certificate in Social Innovation from Simon Fraser University. She formerly worked as
Elisabeth Walker-Young, CM, LLD, PLY is the Co-Founder and Inclusion Lead at Inclusive Experiences. She is a disabled settler, mom, adoptee, and retired Paralympian. She is a skilled facilitator, bringing dynamic storytelling to a unique combination of lived and learned expertise. Elisabeth is driven by the common experiences of underrepresented, marginalized, and equity-seeking groups. She is guided by a handful of steadfast beliefs: representation matters, unlearning is as important as learning, keeping it simple but significant, and doing a little bit every day goes a long way.
Elisabeth is a member of the Order of Canada and received an Honorary Doctorate from Brock University in 2022. She has been actively engaged in the Paralympic movement for over 30 years, was a 4-time multi-medalist, world record-holding swimmer, Assistant Chef de Mission in London 2012 and Chef de Mission for Canada's Parapan Am Team. A student of occupational therapy and accessibility advisory committee member, she formerly worked with the Vancouver 2010 Olympic and Paralympic Organizing Committee as Manager of Classification, viaSport British Columbia as Manager of Inclusion as well as The Rick Hansen Foundation and Canucks Autism Network.
2023 Ontario Aquatic Hall of Fame Inductees
Rick Hannah
Paul Corkum
Raymond Brown
Dan Taylor