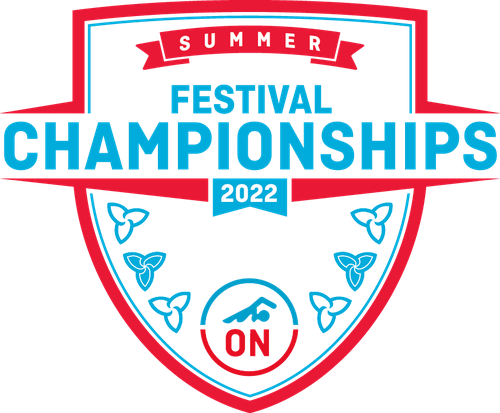 June 18
Online Orders for Apparel now open. Shipped directly to your house
June 13
June 8 Changes
Meet Package & Event File available - Click HERE - New Event File and Revised Entry Deadline
Removed all Relays and all 400s/800s (400 IM/400 Free/800 Free)
Switched 200 Back with 100 Fly (Sunday - Friday )
Added Stroke 50s for 11&Over. Qualifying Time in the 100 qualifies for the 50. Or a Bonus event.
Some event order adjustments were implemented as well (see event schedule below).
Warm-up will begin at 7:20 AM for the Morning Session. Split 40 min warm-ups. With an 8:45 AM start time.
Warm-up will begin at 3:00 PM for the Afternoon Session with a 4:00 PM Start.
All changes are reflected in the meet package. A new event file has been made available for clubs to submit changes to their entries. Event numbers have not changed.
A swimmer that was removed from a distance event (400/800) can replace that event with any other event (does not need a qualifying time). They cannot exceed the number of events they were originally scheduled to swim.
Clubs will have until Friday, June 10 at 10 PM to submit revised entries. These will be final entries. There will not be any grace period for revisions. New swimmers may not be added to the entries as of the publication of this notice, however, adjustments can be made to existing swimmers entered in the meet (i.e. change bonus swims) up to June 10, 2022 at 10 PM. Entries will be closed at 10 PM June 10.
As Swim Ontario works with the host club, the facility and all those associated with this event, we appreciate that some of these solutions are not ideal however they are the best solutions at the moment to ensure the swimmers get to race as many individual swims as possible while providing a competition that is safe, fair and equitable for all involved. We appreciate your understanding and support for all to enjoy a great competitive experience.
Days: 3
Format: Time Final
Age Groups: 10&Under, 11, 12, 13
Para-swimers: Level 1 and above (aged 13&U)
Qualifying Times: Adjusted to Festival "C" Standard - PDF View
A competitor's age is their age as of June 17, 2022
A competitor is permitted to attend either the 2022 Ontario Summer Festival Championship or the 2022 Ontario Summer Youth-Junior Championship but not both.
Relay-only swimmers will not be permitted at either the 2022 Ontario Summer Festival Championship or the 2022 Ontario Summer Youth-Junior Championship.
All swimmers must achieve at least 1 (one) 2022 Swim Ontario Festival "C" Standard

In the 10&U category, swimmers must qualify for the 100m backstroke, breaststroke or butterfly to be considered qualified for the corresponding 50m events.
The 100 IM is considered a qualifying event. Contact meetentries@swimontario.com with proof of time prior to the entry deadline to declare the swimmer eligible.

BONUS:

1 QT = 3 Bonus
2 QTs = 2 Bonus
3 QTs = 1 Bonus
No Bonus 400 Free /IM, 800 Free (max 1 Bonus per day)